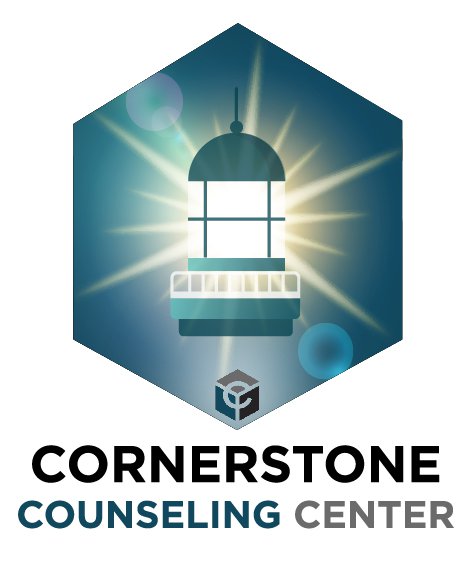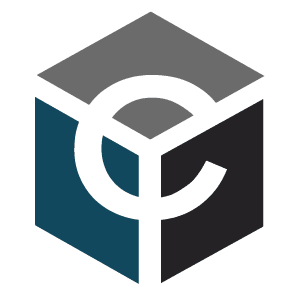 Cornerstone provides professional counseling services for ages 7 and older by appointment only.
Contact the office at 559-665-1182 ext 14 or email counseling@ccchowchilla.com for more information.
Over the phone and ZOOM online chat meetings only for now - please do not hesitate to call!
The Counseling Center is hosting a PARENT WORKSHOP JUNE 19 from 1:00pm-4:15pm at Wilson Elm.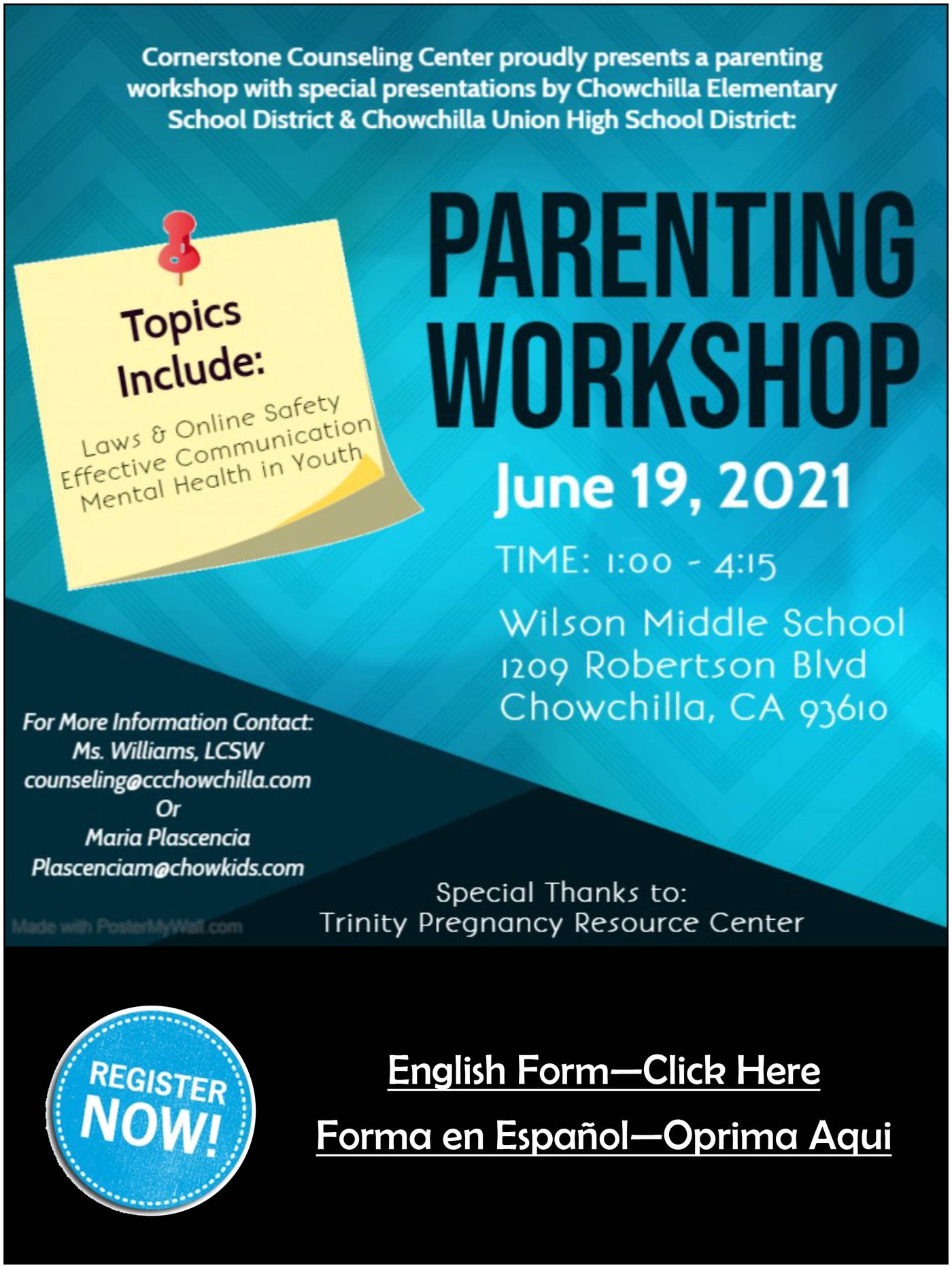 Please take a moment to complete the Parenting Seminar Workshop Form, ONLY if you are planning to attend one or more of the workshops. Registering early will ensure that you are provided with necessary items and information. Please note, if you are unable to complete this form electronically, registration forms will also be available at each of the Elementary School Sites and Chowchilla Union High School in the front office. If you have any questions, please don't hesitate to email Tena Williams at Counseling@CCChowchilla.com or Maria Plascencia at Plascenciam@chowkids.com. PLEASE COMPLETE THIS FORM NO LATER THAN 6/1/21. PLEASE COMPLETE ONE FORM PER ADULT THAT WILL BE ATTENDING. Thank you.
Por favor tome un momento para completar el formulario para el taller de padres, SOLO si planea asistir a uno o más de los talleres. El registro temprano garantizará que se le proporcionen los elementos y la información necesaria. Si no puede completar este formulario electrónicamente, los formularios también estarán disponibles en cada una de las escuelas primarias y en la escuela de Chowchilla Union High School en la oficina principal. Si tiene alguna pregunta, por favor llame a Karina Plascencia al (559) 665-1331 Ext: *2223 o por correo electrónico: plascenciak@chowchillahigh.org. POR FAVOR COMPLETE ESTE FORMULARIO A MÁS TARDE EN Lunes 6/1/21, Y Un formulario por participante. Gracias.