vision
Cornerstone Community Church Mission:
In Everything, we will glorify God, build relationships, and connect people with the person and work of Jesus Christ.
Worship:
One of the great ways for us to glorify God is through worship. By definition, worship is an expression of reverence and adoration for something. As Christians, we should be expressing our reverence and adoration for God in all that we say, all that we do, and in our attitudes. It is a lifestyle and a habit we develop.
In the context of the Church gathering together in corporate worship, music and art are often used – and for good reason. They are powerful tools of expression. They have an ability to emotionally connect us to things unseen and to allow us a different kind of vision.
Our Purpose:
As part of the worship + production ministry, we seek to glorify God through worship by:
Striving to be worshippers on and off the stage, inside and outside of the church building.
Intentionally guiding the church to a better understanding of what it means to worship God through song.
Creating and sustaining an atmosphere that is vibrant and uplifting, encouraging the response of the congregation.
Utilizing our gifts to the best of our abilities without becoming a distraction or seeking attention.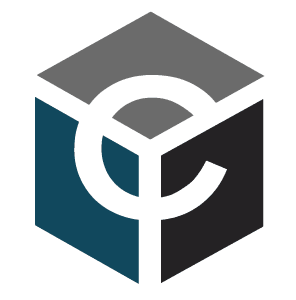 INTERESTED IN JOINING?
Here are some things that we look for in a prospective team member:
Personal Qualifications:
• Is a follower of Christ.
• Continually seeks to live a life "above reproach," honoring God with words, actions, and attitudes (2 Corinthians 6:3, 1 Peter 3:16).
• Supports the vision and core values of the church.
• Is a regular attender of Cornerstone, involved in the life of the church. Membership and small group participation are not required but are strongly encouraged.
• Is able to serve spiritually and not just musically.
• Is available for Thursday evening rehearsals (6:30pm), Sunday morning run-through (7:30am), and both Sunday services (8:45am and 10:30am).
• Has internet access and ability to respond to communications in a timely manner.
• Has the full support of his or her family members (spouse, children, etc) in regards to devoting time to this ministry.
• Has a team-first mentality, more interested in the overall product than in his or her own part.
Technical Qualifications:
• Is able to keep up technically with the rest of the team as a whole and become a productive addition.
• Is able to blend stylistically with the rest of the team in terms of overall sound and presentation.
• Is able to demonstrate adequate musical/technical proficiency in his or her area (able to sing on pitch, able to keep rhythm, familiar with a sound board, etc).
• Has necessary instruments/equipment to perform role (if not already provided by church).
• Is committed to continual improvement.
• If in an on-stage role, is comfortable and expressive on stage.

application and audition process
For anyone interested in joining the worship + production ministry at Cornerstone, we ask that you read and agree to our team member guidelines, and fill out an online application so we can get to know more about you, your interests, and your talents!
All applicants for the Cornerstone worship ministry will receive an email response, even if it is determined that the individual is not yet ready for inclusion on the team. If the worship and production directors have reviewed an application and decide that they would like to move forward, the email response will include an invitation for an audition or tryout, depending on the desired position. Thank you for your interest in this ministry and for your desire to serve the Church!