"By this all people will know that you are my disciples, if you have love for one another." - Jesus
During this difficult and unprecedented time, we as the Church have an opportunity to display the love of Jesus in even more powerful ways as we serve those around us. At Cornerstone, we want to make sure we are helping to provide opportunities for our people to provide care, support, and assistance to others in need. Keep checking back with us on this page as we add more content and service platforms.

SHARE THAT YOU CAN HELP!
Print the card below and use it as a friendly tool to let your neighbor (anyone in need) know that you would love to help them in a safe and thoughtful way!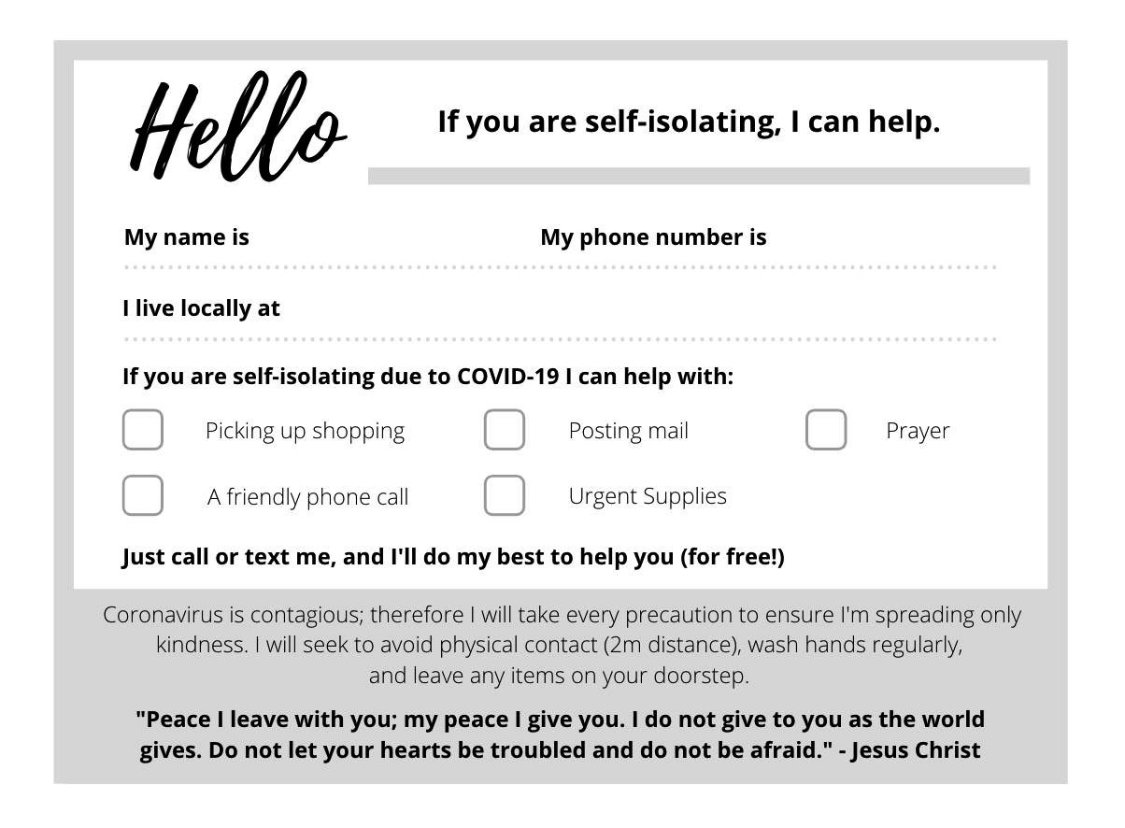 SHARE YOUR NEED/MEET A NEED
Do you have a need at this time? Are you someone who has specialized resources or skills that can help meet a need? Please fill out one of the two forms below to let us know. We will make every effort to bring people together to meet needs in a way that is thoughtful and safe during this time.